Examples of some of the things that will be on my table:
Premiering at Short Run 2022:
A currently untitled comic reckoning with surviving a world that can be so rough and a sweet and silly meandering pathway towards finding expression and love in spite of this.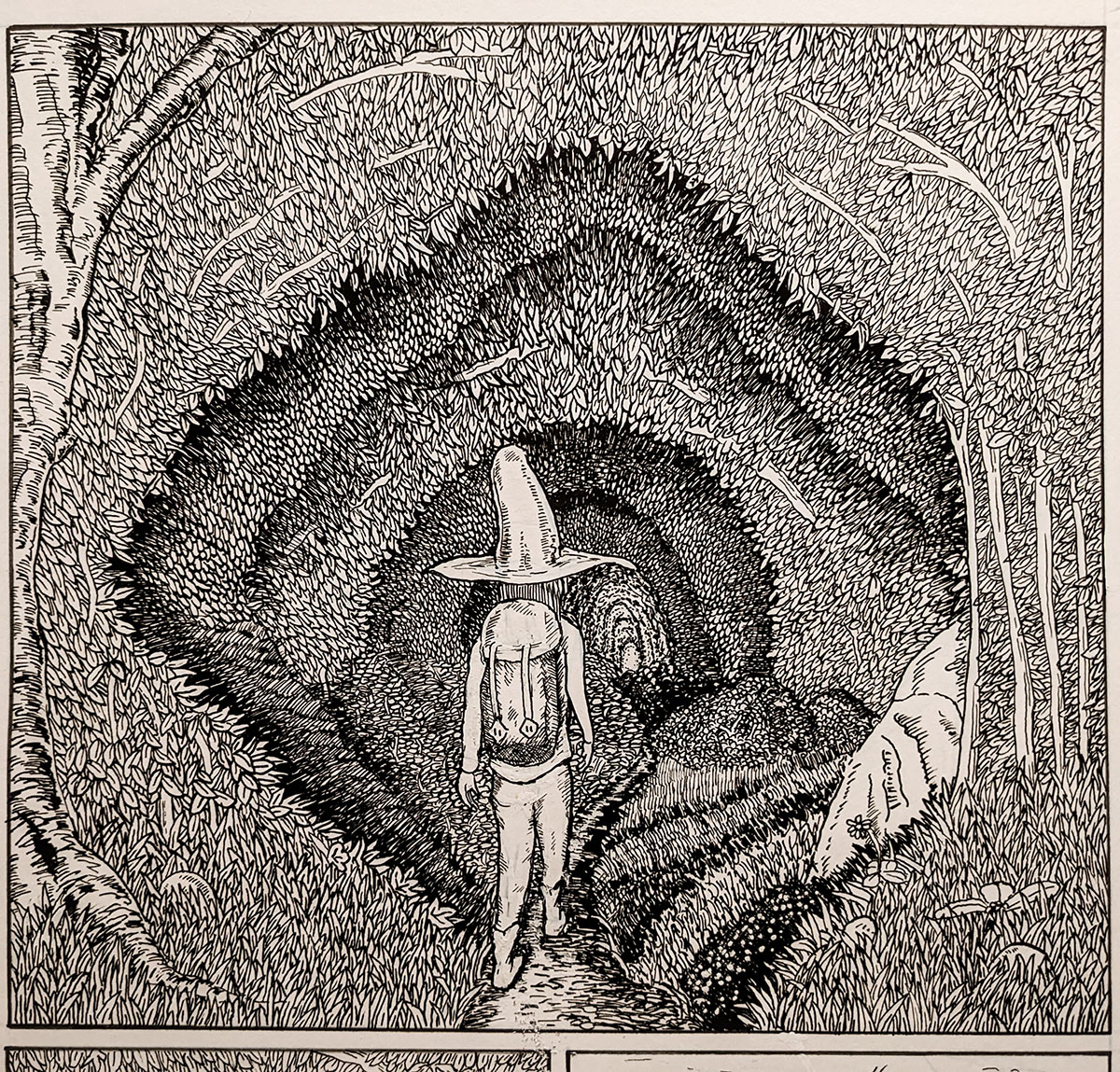 Your Beautiful Tendrils
A sweet, tender and funny narrative about helping out a friend, healing, protecting and restoring connection to the world and joy.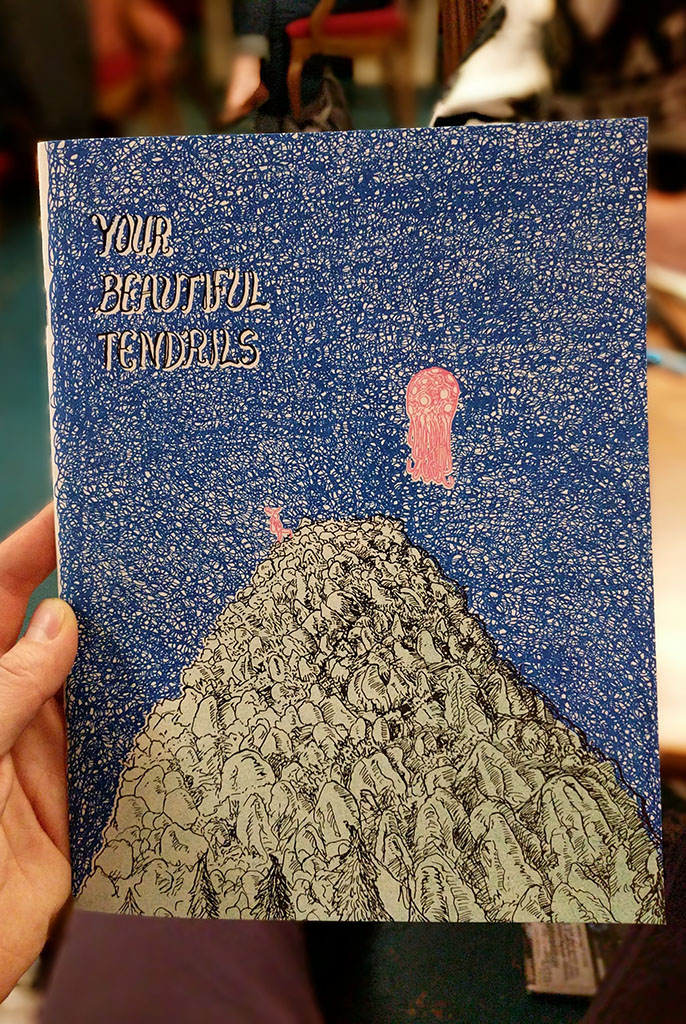 Horkin & Henry: The Death Of A Universe
A Sequel to Horking & Henry exploring the death (and birth) of a universe. The feeling of surviving and weathering being a live while a whole universe collapses into chaos around you. Finding perseverence, hope and ultimately community and support (the first few pages can be read here).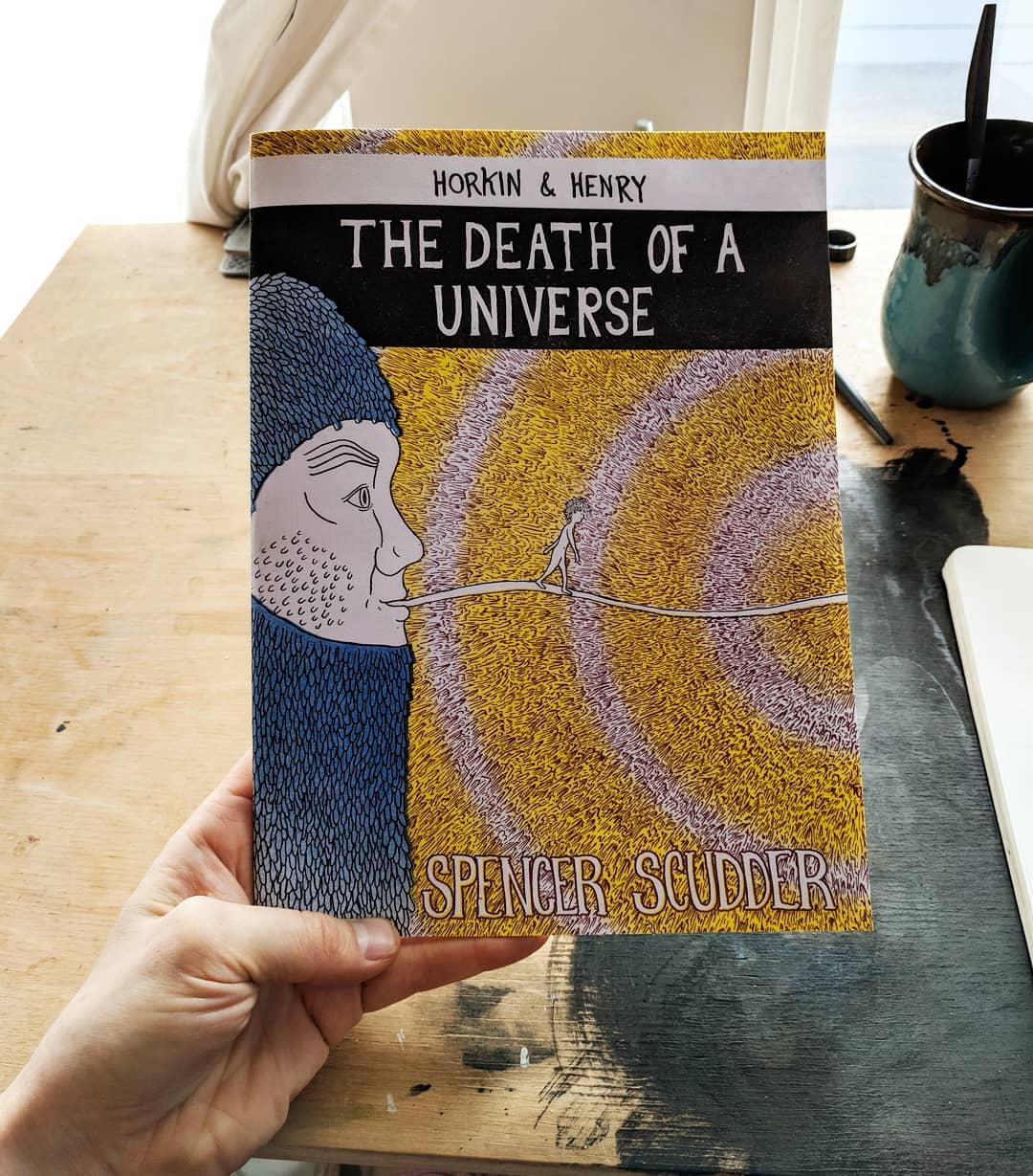 Held
A spell perhaps to let go of the everyday crippling fear of the world and find a safe lovely place deep inside of yourself deep underground under the roots of a big old tree (it can be read here).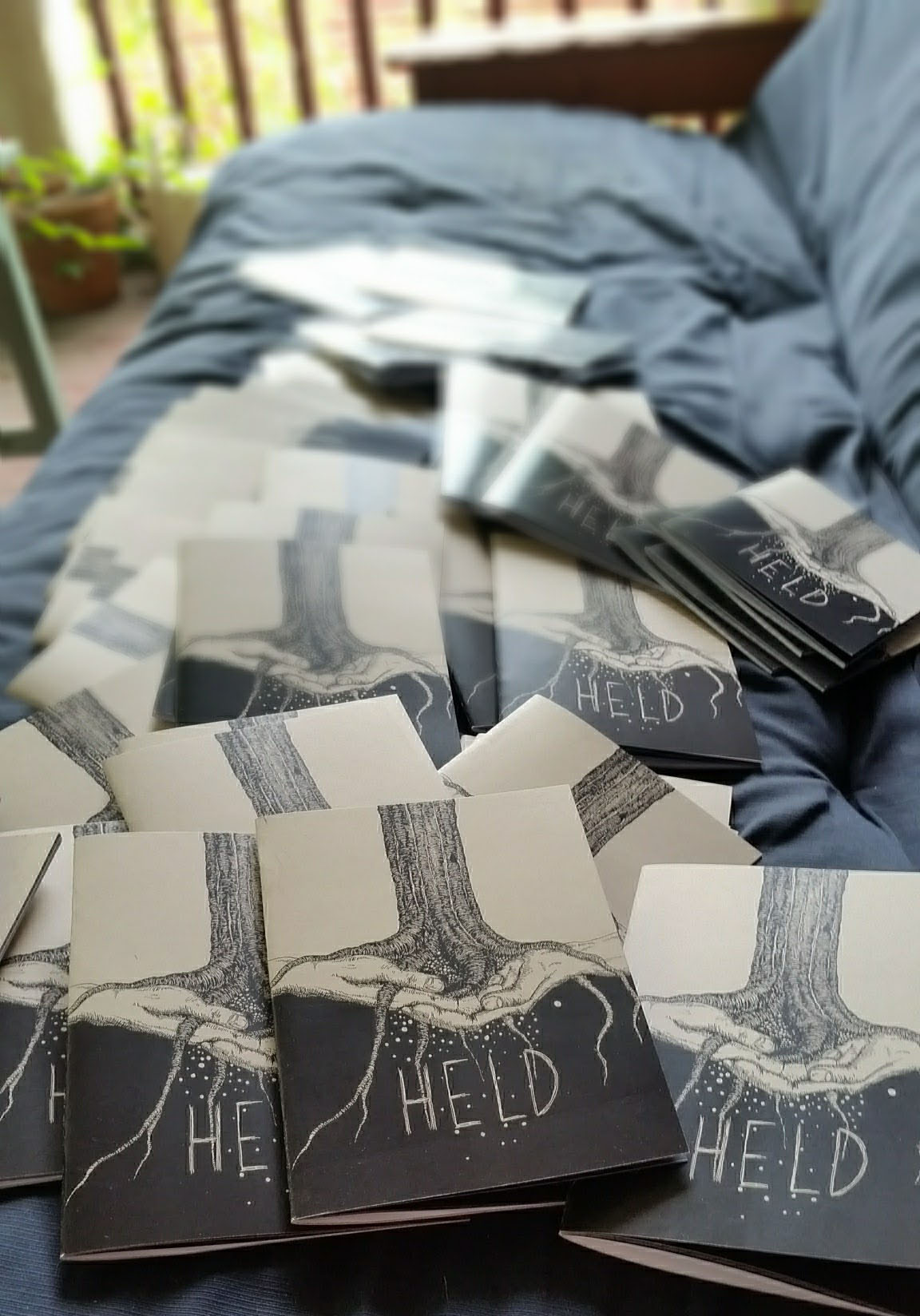 Horkin & Henry
Adventure comic about finding a home in the world, exploring various dimensions of the multiverse with levity and depth. Making new friends and having magical experiences. (Part 1 through Part 5 can be read here).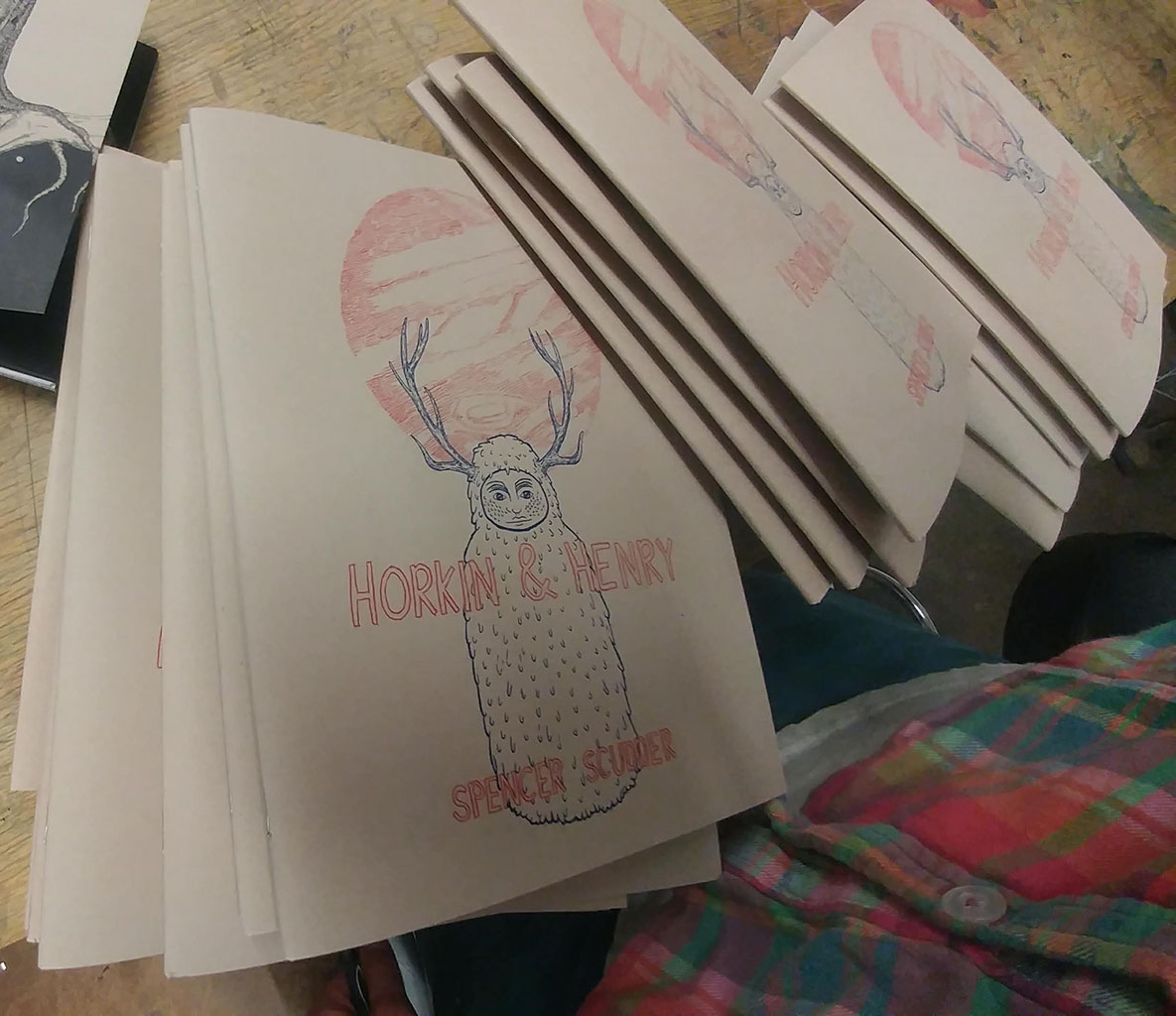 Example of my table: