Here's my show and tell of what I'm selling at these rad events!
Horkin & Henry
A story about self discovery, growing up and pondering existence while traveling through the multiverse. The story has been related to the Hitchhiker's Guide and Calvin and Hobbes. It's 32 pages (Part 1 through Part 5 on this site). The binding is sewed, I've been told it feels good in your hands.
CATAPULT
This is a collection of shorter comics containing:
Four Spooky Comics
Neil Gaiman's July Tale
How to: Suboccipital Massage
Mortimer and the Hat
Sleepy Thoughts Zine
I was feeling disconnected from art a few years ago and in order to re-engage I made a rule that I had to draw every day no matter what. I'd often end up drawing right before bed, sometimes I'd write little "poems". If you like weird vulnerable things you'll be into this, they are about 29 "pages" each (made from one 11×17 piece of paper folded into 16 parts).
Held
My most recently finished book. It's 40 pages and is intended as a spell to move the reader through and past the feeling of being trapped by themselves and into one of feeling deeply loved. Packed with full page Illustrations, it can be read here.
Me tabling!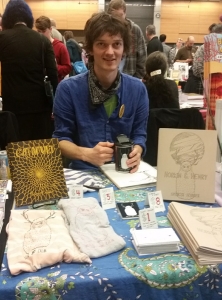 Short Run in Seattle!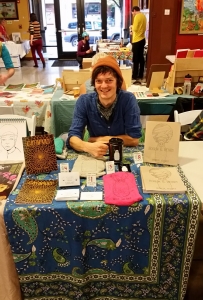 This was Euzine in Eugene, OR (it was this event's first year and it was really great!)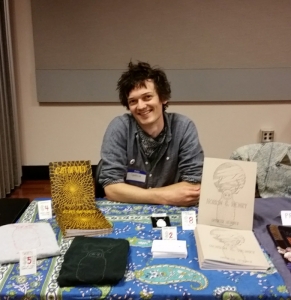 Making a hamface at the Olympia Zinefest!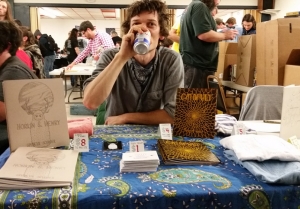 Comix Thing in Portland, OR